Ross FiberOptic offers a selection of fusion splicers depending on your application and budget.
Call us to learn about terms like V-Groove, Active Clad Alignment, Core Alignment, and how they apply. Two of the most popular manufactures featured are Sumitomo and AFL/Fujikura. Products by other manufacturers such as Fitel are available on request.
For Long Haul Telephony, Outside Plant, and CATV – CORE ALIGNMENT fusion splicers are recommended by many because of < 0.03dB SM, average loss requirement. Two of the hot new core alignment products to check out are the Sumitomo Quantum Type Q102-CA and the AFL 90S from AFL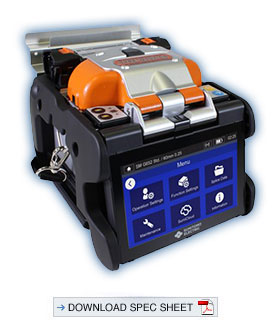 Key Features
Sumitomo TYPE Q102-CA Quantum Fusion Splicer Kits:
Splicing 5s, Heating 9s
Splicing loss SMF 0.01dB (Typical)
High speed dual independent heaters
Touch optimized user interface
Proven Field Toughness
Long life battery for 300 Splice and Heat Cycles
Ross Fiber Optic is a USA Authorized Sumitomo Reseller and in addition may provide sales demos, fusion splicer kits with low arc count, and factory warranty at reduced prices.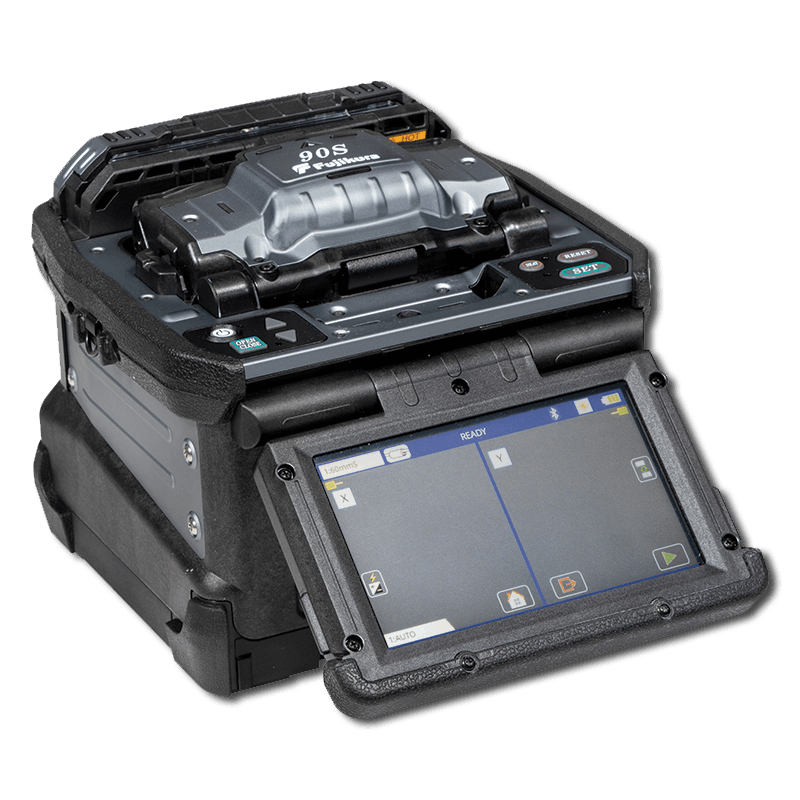 Key features
5" Touchscreen GUI
Lithium Ion Battery Pack (300 Splices/shrinks)
Automated wind protector and sheath clamps
13 second tube heater
Multifunction transit case with integrated workstation
Bluetooth wireless communication to CT-50 cleaver
Ross FiberOptic provides AFL products from USA authorized AFL master distributors
Note: All fusion splicers sold by Ross FiberOptic are obtained from authorized USA sales channels, have USA serial numbers and can be factory serviced in the USA.
Please contact Ross FiberOptic to purchase a fusion splicer.